Dormitories
Students of AWF Warsaw may use the offer of lodging in one of our modern and renewed dormitories situated next to the main building at the campus of the University.
Erasmus Students coming to AWF Warsaw are accommodated in "Męski" Dormitory.
Our dormitories:
DS "Męski", ul, Marymoncka 34, building K, 270 places
single or double rooms, a bathroom and a TV set in every room, a kitchen on every floor.
Erasmus Students coming to AWF Warsaw are accommodated in "Męski" Dormitory.
Contact:
Tel./fax : 22 835-13-06 e-mail: wieslawa.balcerzak@awf.edu.pl or andrzej.klepko@awf.edu.pl
Address: ul. Marymoncka 34 "K", 00-968 Warszawa
On each floor there are double rooms, e few single rooms and two kitchens
In academic year 2015/2016 there are available places at:
- double room – costs 500 PLN
- single room – costs 600 PLN
Also, students are obligated to pay at signing in a deposit amounting to 500 PLN (it is refunded in full at the end of the semester unless there are deductions for damages).
The equipment and furnishing of the room consists of:
- a bed,
- a mattress;
- a desk;
- a chair;
- a wardrobe;
- bed clothes;
- a TV set;
Students are obligated to keep their places clean and to take out their rubbish.
When the lease agreement ends and students are moving out of the dormitory they are obligated to leave rooms at the state as they had received it.
Any defects should be reported immediately to the administrative staff of the building.
The laundries are situated on each floor and they are equipped in washing machines and driers (cost of usage is 6 PLN).
The kitchens - two at each floor - are equipped with two cookers. The pots and dishes are not provided.
Special charges in DS. Męski for visitors to the dorm residents are:
- 60 PLN per overnight in a single room
- 50 PLN per overnight in a double room
Caution!
Erasmus students from European Union countries are required to report (during the week of accommodation) to the Office of the Foreigners in Warsaw, Długa 5, str. (Mazowiecki Urząd Wojewódzki w Warszawie, Wydział Spraw Cudzoziemców, Oddział Legalizacji Pobytu, ul. Długa 5, Warszawa) for registration of their stay in Poland.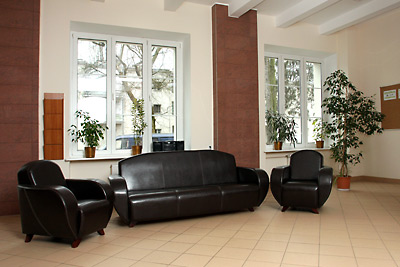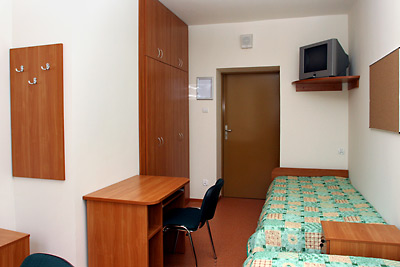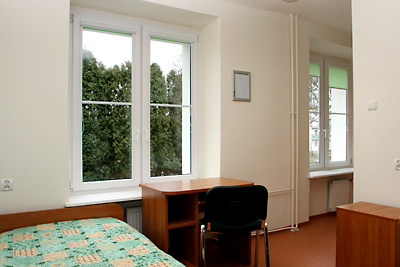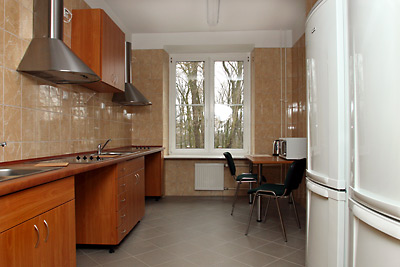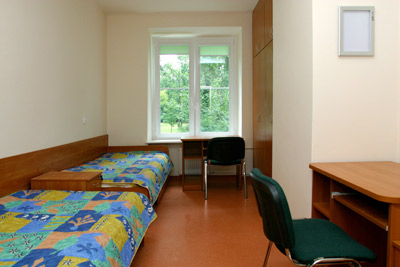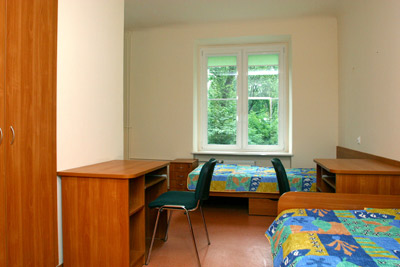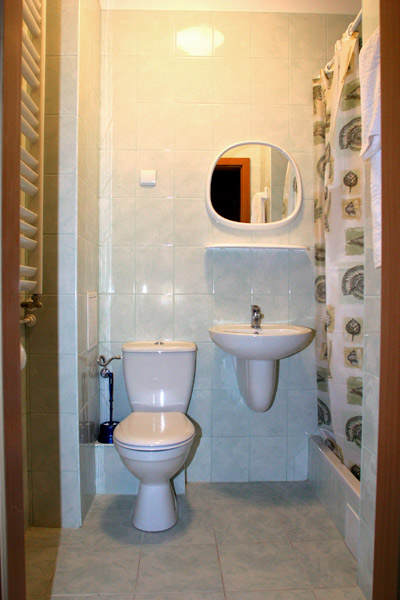 DS "Żeński" ul. Marymoncka 34, building L, 105 places, single or double rooms, a bathroom and a kitchen area in every room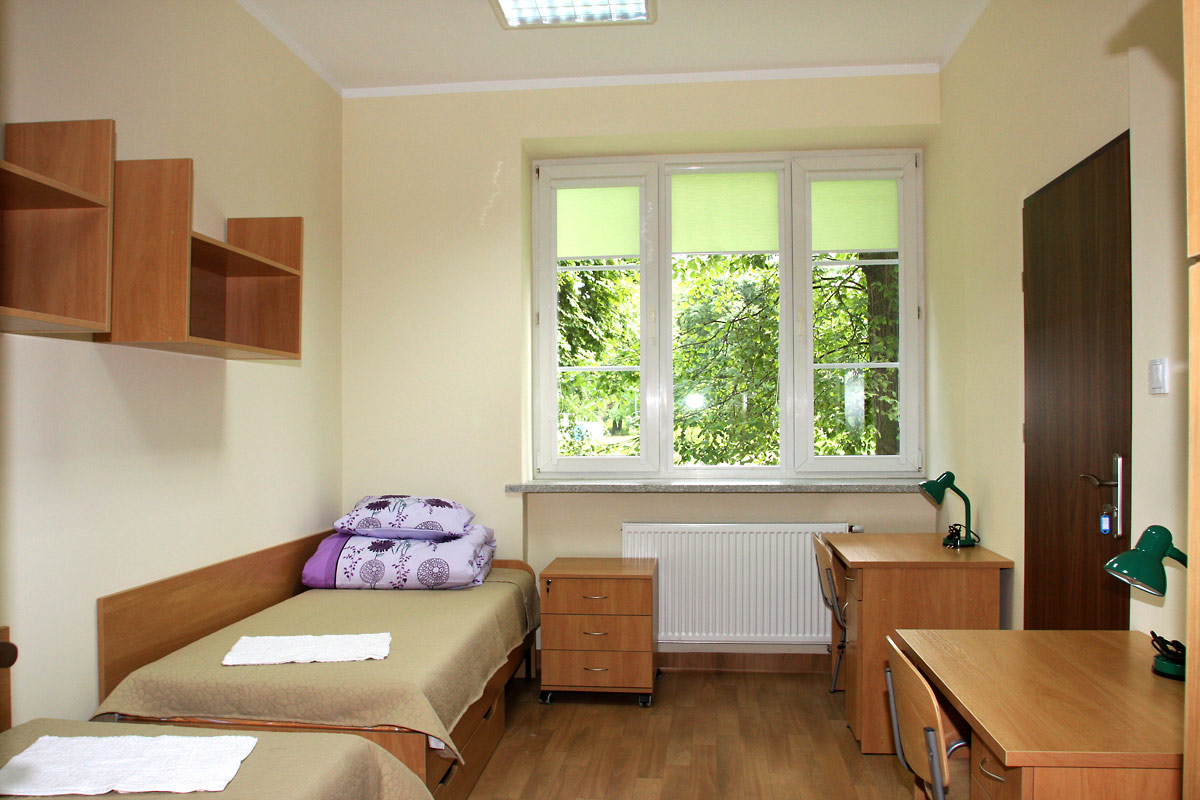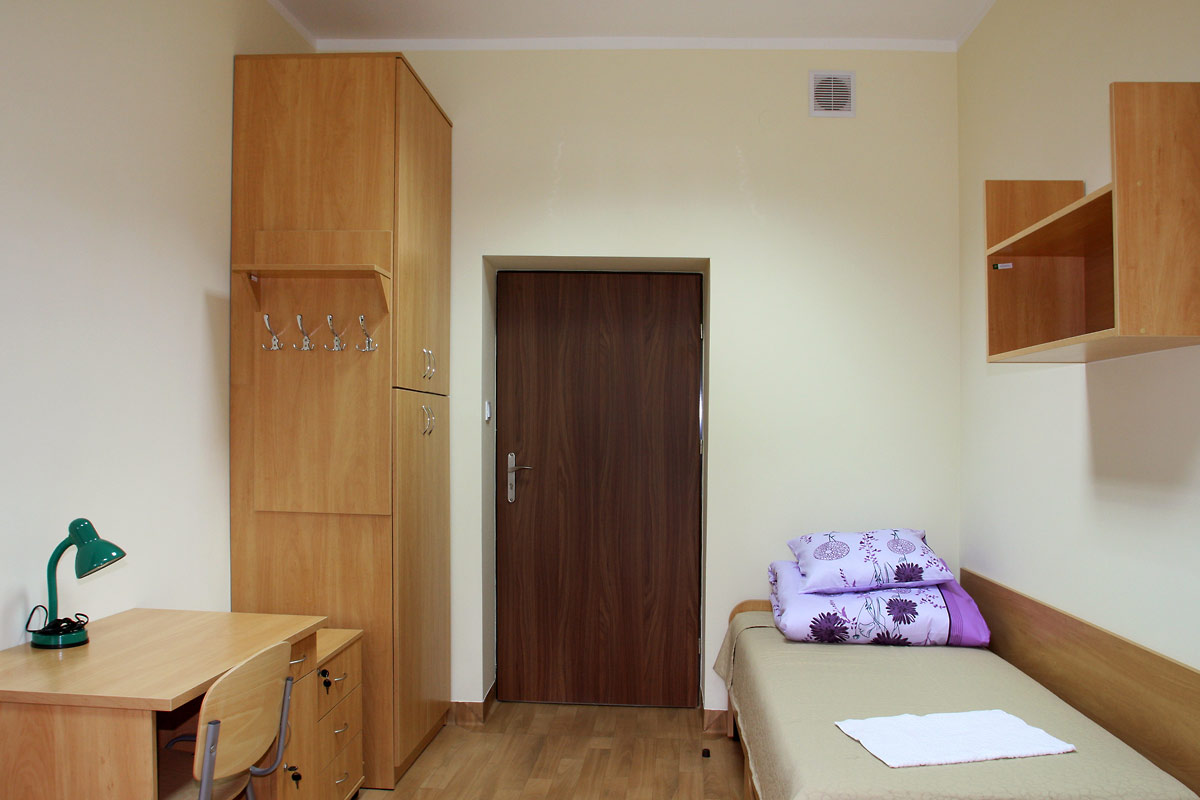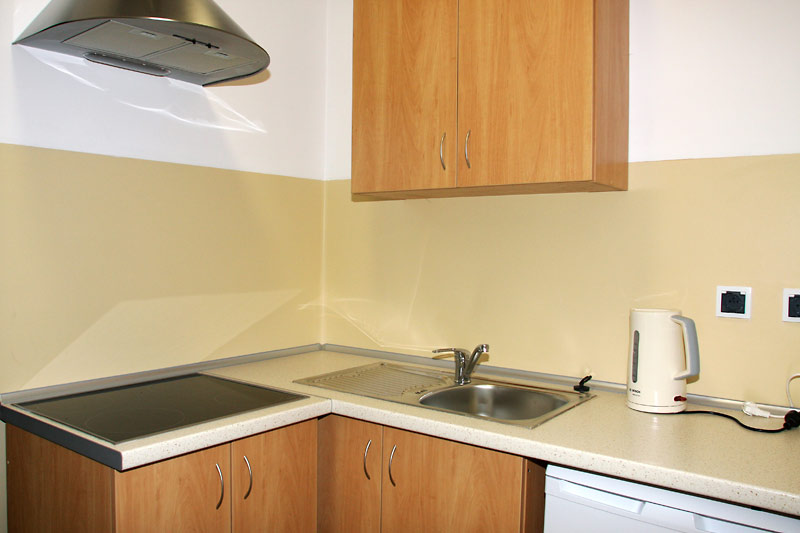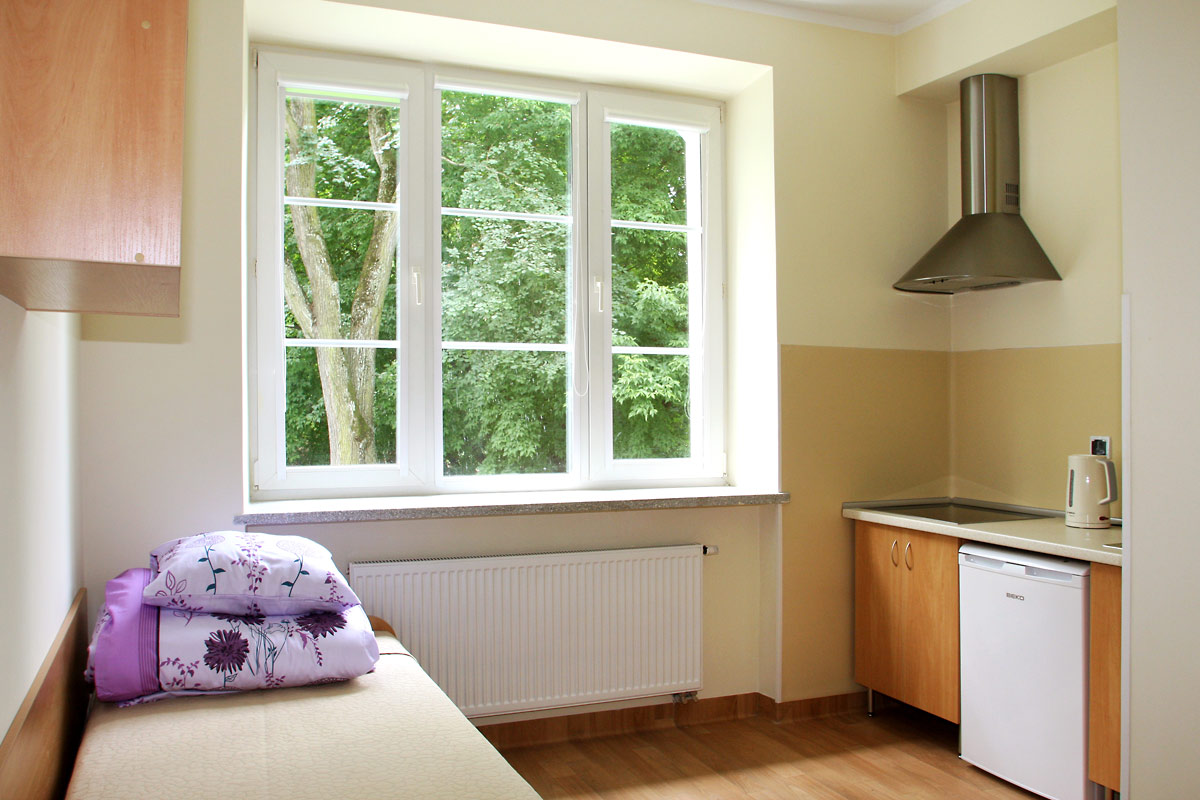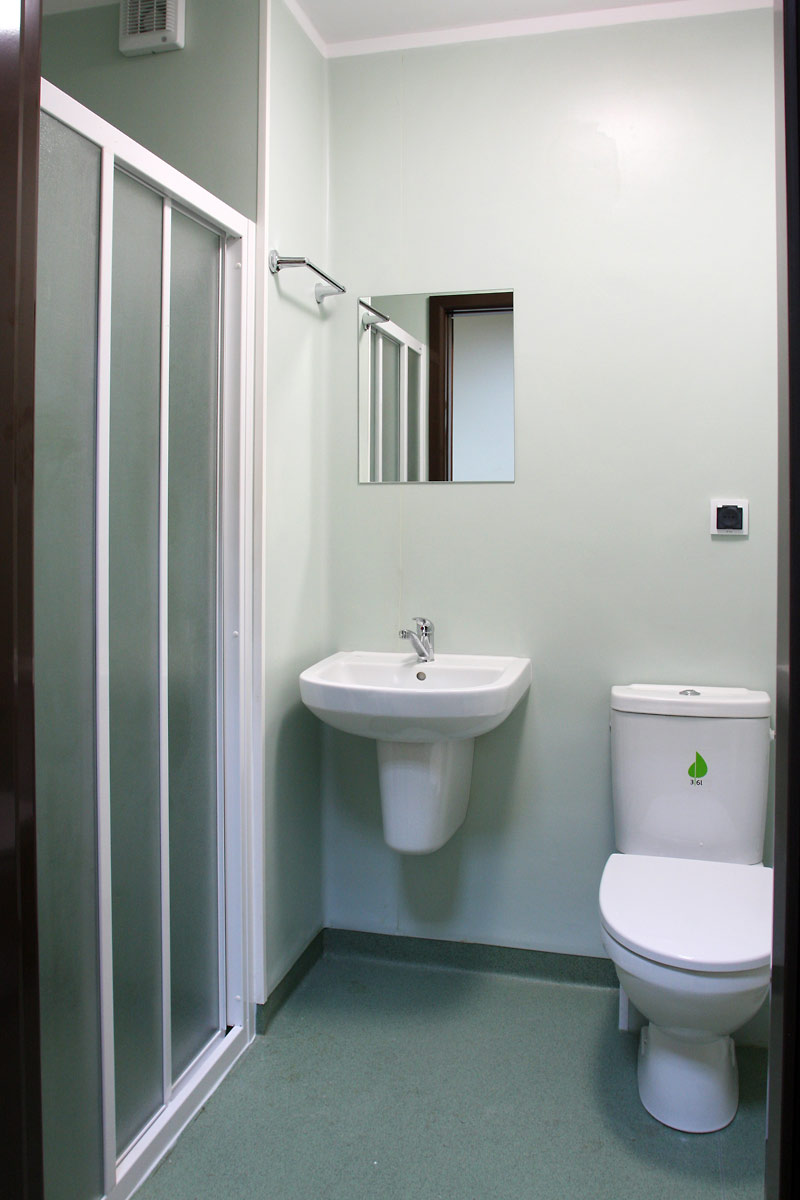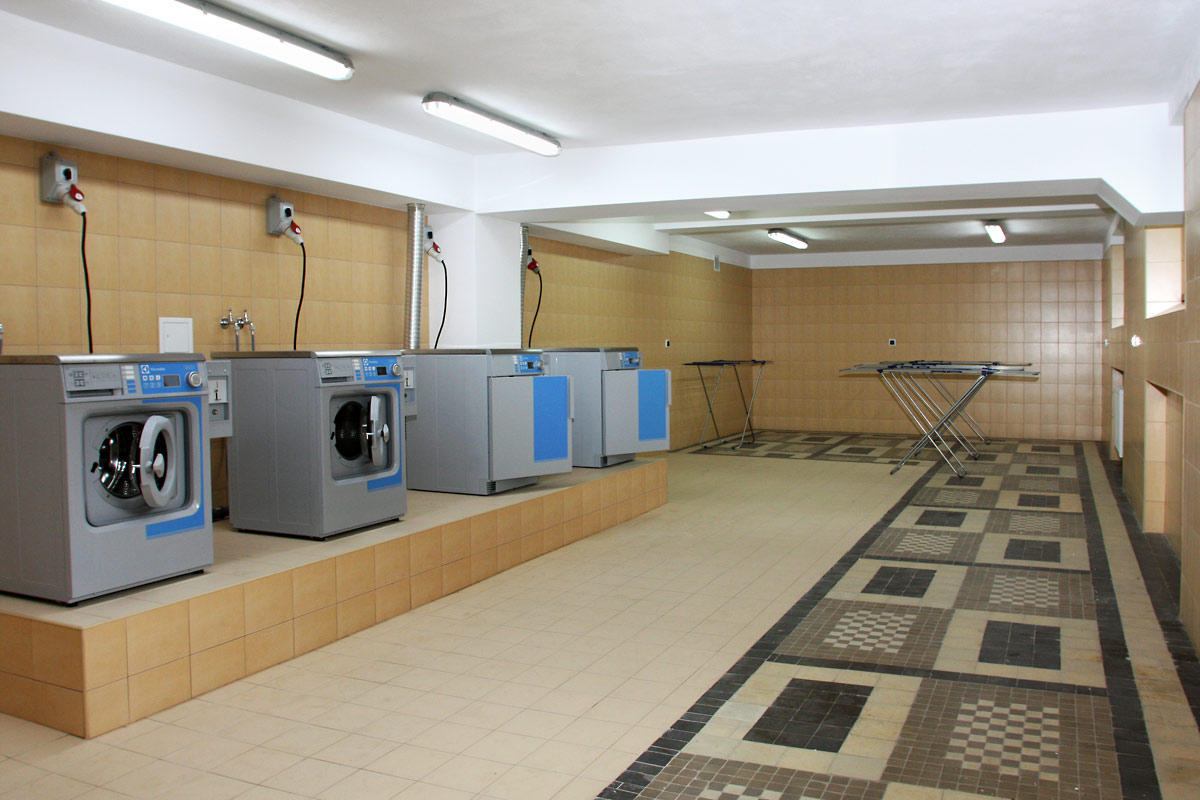 DS "Rotacyjny", ul. Marymoncka 34, building F, 122 places, 1+2 Studio-type rooms, a kitchen and a bathroom in a segment